This flower does not make a great impression when it is alone, but the fields where it grows are overwhelming. Violet waves roll, emanating a perfect incomparable aroma. It's about lavender – the favorite plant of perfumers and adherents of traditional medicine. And although some people associate lavender with something retro, it continues to be actively used in perfumery, winning more and more fans.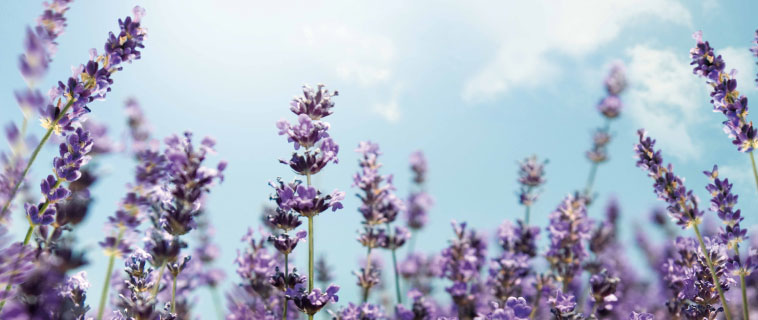 Lavender is a flowering plant of the lamiaceae family. It is very common in the Canary Islands, Asia and India. Lavender flowers have a pleasant lilac color.
For the first time, lavender's absolute was obtained in the 12th century in the Benedictine monastery by steam distillation and has since become one of the most popular among essential oils. One of the first perfumes with lavender appeared at the beginning of the Renaissance. This composition included an alcoholic tincture of rosemary and a mixture of essential oils of rosemary, lavender, lemon and orange. Clean, fresh, tender-floral fragrance is favorite one for perfumers, especially gravitating towards classical flavors. It is difficult to imagine fougere perfumes without this ingredient. Lavender can be found in both men's and women's perfumes, both in fragrances that have become legendary, and in modern compositions. A gentle, sweet, floral fragrant can't leave anyone indifferent.
In modern life, the main weapon of a woman: a hairstyle, make-up, a stylish image … And a fragrance. That's why it is called another important accessory, along with a handbag, shoes and jewelries. And like any accessory, the smell is able to help us not only to express ourselves, but solve the main tasks in life.
No, this is not a draft from Dale Carnegie's famous work. This is a recommendation, how to create an image as friendly as possible and not lose the friendships. The right perfume will help in this. And do not doubt that aromatherapy "works", it is confirmed by rather large expenses on the aromas of hotel owners, shopping malls and beauty salons. The necessary smells attract customers no less than competent advertising.
If you want to instantly enter into the trust of unknown people, establish friendly relations – you need the aroma of lavender. And this is not empty speculation. There are research data that the notes of lavender can establish the trusting relationships between strangers.
How to conquer the men
There are some rules for flirting. Women know everything about heels, tight dresses, sexy makeup … And many of them also know that there are attractive aromas for men. And scientists confirm it. They investigated this issue and found out that there are smells that increase sexual desire. Men were allowed to sniff more than 30 different aromas. Each of them increased blood flow to different parts of the body. And they were interested in those perfume notes that increase blood flow to the genitals. And the most effective in this sense was the flavor of pumpkin pie and lavender.
How to attract attention
Do you want to attract colleagues' attention to your presentation or idea? Help the team to concentrate and listen carefully. It is proved that aromas of coffee, orange, lavender and licorice help in this.
Today, the delicate aroma of lavender flowers has proved itself well, and has also been firmly established in the perfume market.